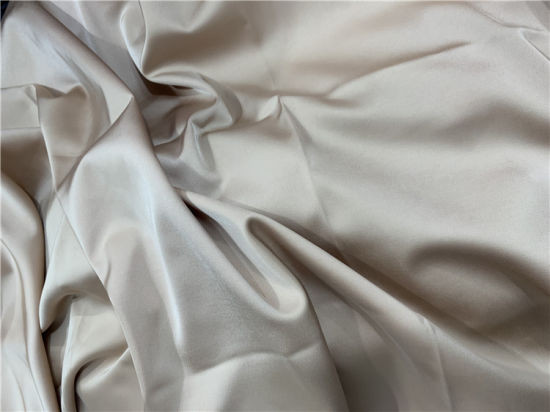 Whether you're an avid fan of spandex or not, there are a few essential points to remember about this fabric. First, the fibers used in spandex are very stretchy. They are also incredibly durable. However, unlike other materials, spandex doesn't break down quickly, making it challenging for recyclers to dispose of.
Black technology
Using black spandex fabric is a great way to achieve an athletic look. It provides the benefits of regular material, plus spandex fibers' added stretch and properties. The fabric is a good choice for sports and fitness apparel, as it helps prevent damage from sweat.
Elastane fibers are stretchy
Often known as Lycra or Spandex, elastic fibers are incredibly stretchy and comfortable. These fabrics are perfect for underwear, sportswear, and home textiles. In addition, they have positive attributes such as high tear strength and figure-flattering qualities. They also have low moisture absorption and are quick drying. Elastane fibers were developed in the 1950s by Joseph Shivers. Otto Bayer's work on polyurethane inspired him. The first elastane fibers reached the market in 1959 as K-fibers.
The fibers consist of long amorphous segments. Each segment is composed of many polymer strands. They are then heated in a nitrogen and solvent gas solution. The solution cures the elastane material. The fibers return to their original shape when released. Elastane is commonly used in underwear, sportswear, and swimwear. It can be blended into polyester to produce a more durable fabric. In addition, it can be dyed in different colors. In addition, elastane can be used to add form-fitting qualities to less stretchy materials.
Spandex is not biodegradable
Despite its popularity as a fabric, spandex is not biodegradable. Many manufacturers use synthetic dyes to color spandex fabric. Spandex is made from polyurethane, a petroleum-based polymer. It is a robust and durable material that can stretch and retain shape. In addition, it is often mixed with polyester or other fabrics, making it a versatile fabric that can be used differently. Synthetic materials are not biodegradable and will remain in landfills for hundreds of years. However, some manufacturers are taking steps to make their fabrics more sustainable.  Spandex is also not recyclable and can be challenging to recycle. Many manufacturers will blend spandex with other materials, making it less likely to end up in landfills.
It isn't easy to recycle
Spandex fabric is used in many applications in apparel. It has a good "wash and wears" quality, good temperature stability, and excellent stretch. As a result, it is one of the most widely used synthetic fabrics. However, it is challenging to recycle after use.
Textiles are complex mixtures of materials. Several fibers are used in apparel, including cotton, polyester, and silk. Each type has different characteristics. Some are easier to recycle than others, and some need more special treatment before they can be reused. Polyester is a synthetic fabric used for years to lend durability to many materials. Its fibers have excellent mechanical strength and a high melting point. The best types of polyester to recycle are fiber-grade types. Nylon 66, a mixture of two polymers, is harder to recycle and inexpensive. Some companies are using post-consumer recycled materials to produce new products. Some communities have fabric reuse programs, and some artists create art from reused textiles.